Guests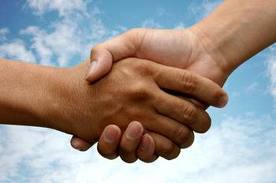 First Christian Church is a growing congregation. We regularly have visitors in our service and we welcome that. In fact, we work hard to make our services inviting to folks looking for a place to serve and worship.
We do not take the folks whom the Lord leads our way lightly. Each one is a God given opportunity to minister and to join us in ministry. Therefore, there is a place for you with us here at First Christian.
When and Where We Meet
At First Christian Church, we believe in the power and benefits of assembling together to worship and praise the Lord.
Click Here For More Information
What to Expect on Your First Visit
Everyone has questions when visiting a church for the first time.